hero
Master Practitioner (MP)
TOX247 Level 7 Extended Diploma
Before becoming a TOX247 Master Practitioner (MP) with a 'License to Practise' you need to understand the definition of what your accreditation will give you:
 
The role of the TOX247 master practitioner (MP) is to have 'total workplace substance knowledge' and the ability to train all practitioner roles. To build under license the TOX247 workplace substance management programme (WSMP). To become a registered expert witness in workplace substance management. To qualify as a tutor in the TOX247 Academy of workplace substance management. The MP will be able to operate independently with the support of TOX247 in the development of each module of the WSMP and act as a sample collection practitioner, programme managing practitioner and executive leadership practitioner either as an employee of a company or a self-employed consultant representing TOX247's global outreach. The TOX247 trained MP can become a trainer – trainer of the TOX247 copyright programmes.
 
Accreditation value: CV enhancing, Profession enhancing, Career enhancing, Sector enhancing, Skills for life, Workplace return on investment (WROI), Social return on investment (SROI), identified person within the insurance obligations to make fair presentation of the WSMP, ability to hold a license agreement from TOX247 Ltd for approved areas of operation.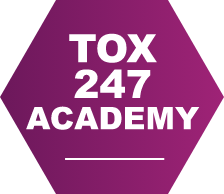 TOX247 Academy Level 7 Extended Diploma £3400.00 Ex VAT
The Master Practitioner (MP) course requires additional seminars. MP's will complete each accreditation of the SCP, PMP, and ELP roles. A dissertation of 15,000-20,000 words will also be required, and will be country, sector, or profession specific, depending on the dissertation content and route the student chooses to pursue.
The MP will receive directed study over and above all course material so that they become a Master in the TOX247 Workplace Substance Management Programme (WSMP).
Contact us to find out more about our courses!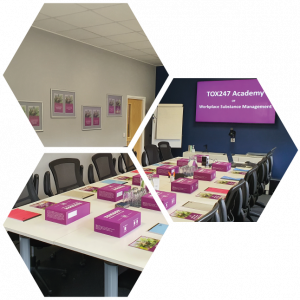 If you'd like more information about our courses, or have any queries, a member of our team will always be happy to help.