hero
TOX247 Ltd
TOX247 Ltd is a company dedicated to Total Workplace Substance Management. The company exists to support employers across all sectors and employees across all professions.
TOX247 are experts in the development of their unique Workplace Substance Management Programme (WSMP) which is built for the client, with the client in order to embed formal decision making into Corporate Governance (CG).
A member of the TOX247 executive team is currently the only UK registered expert witness in the writing and building of WSMP.
TOX247 has identified that Workplace Substance Management is not a healthcare provision, and there are ten reasons for this (see below).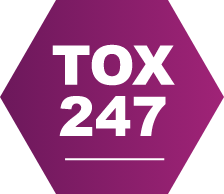 'TOTAL WORKPLACE SUBSTANCE MANAGEMENT'
TOX247 Ltd works exclusively in the workplace sector to provide clients with a unique, bespoke, and comprehensive Workplace Substance Management Programme (WSMP). We work with our clients to understand their business and to teach them about our business. Together, we provide robust and legally defensible modules that are the WSMP.
We achieve this by providing the unique, bespoke, and modular TOX247 Ltd Workplace Substance Management Programme (WSMP). We will build and monitor each WSMP module for a client in any global sector, and work with them to deliver:
Each of the four modules are trained to the company's stakeholders and selected employees within the accreditations outlined in the TOX247 Academy of Workplace Substance Management. Each module revolves around the TOX247 Ltd identified three categories of test or analysis which are by definition and forethought, mandatory in the workplace of any sector globally:
| Category 1 | Category 2 | Category 3 |
| --- | --- | --- |
| Testing or analysis for statutory illegal substances or legal substances used illegally. This requires a mandatory workplace response for compliance with specific criminal & civil laws. | Testing or analysis for legal substances, prescribed medications, alcohol etc. This requires the mandatory management of debilitating side effects or the misuse-abuse of legal substances or the management of a disorder. | Testing or analysis where an employee self-refers issues outlined in Category's 1 & 2 above. An employee cannot be dismissed for a self-referral, it has a mandatory need to be managed before any formal decision making. |
These concepts are designed by TOX247 Ltd for you. We exist to protect you across the true reasons for the need to engage a WSMP. We will work with you and provide you access to all of our workplace countermeasures and mitigations.
"The TOX247 Ltd workplace WSMP allows employers to discover and deliver best evidence, balanced against required burdens of proof, using toxicology within a modular structure for the benefit of the employer and the employee". – Trevor Hall
Ten reasons for you to understand why a WSMP is not a workplace healthcare discipline:
Criminal & Civil legislations, Statutory obligations.
Terms & Conditions of employment and Statutory requirements.
The legal duty of an employee to be fit for work.
Corporate Governance (CG) and the manner in which the company makes formal decisions.
Culpability and responsibility within CG.
The two levels of toxicology regarding different applications for best evidence.
The windows of detection that respond to burdens of proof.
Insurance obligations, especially regarding fair representation on to the insurer.
Pre-employment protocols and the WSMP.
Employee extraction protocols within employment law.
"The TOX247 Ltd Workplace Substance Management Programme (WSMP) is a unique modular package of policies, practices, processes and procedures designed and trained to protect Corporate Governance, company officers, and managers, from criminal and civil legislation culpability that can negatively impact any collective ability to make formal decisions in defence of a liability to prosecution, meeting of insurance obligations, and protection of their employees in the execution of company duties, regardless of their position or role". – Trevor Hall