hero
'Total Workplace Substance Management Knowledge'

(Formal Accreditations for all Sectors and Professions)

TOX247 has developed and registered the TOX247 Academy with our awarding body the 'AIM Group'. We have brought our extensive knowledge of total workplace substance management countermeasures into the Academy and onto our online learning platforms. The courses below are designed for practitioner accreditations at all levels from the ground up to the boardroom. The courses and unique published material is dedicated to every profession across every sector. Accreditations and competency in our
subject is bereft of formal training in what is a complicated subject, regardless of profession or sector. We believe it is the largest body of work globally, from a single source in a single subject. Workplace substance management is not optional, it is mandatory within criminal law, civil law, employment law, health & safety legislation, insurance obligations, regardless of sector. If you cannot find what you need within the
TOX247 Ltd provisions that means it needs to be written or developed, we can be commissioned to do that for you and with you.

Question: Do you think your profession can protect the 24/7 culpability of the officers of the company in this subject? If you do, how can you prove that at litigation. If you cannot, drop us a line: [email protected] or contact me direct [email protected]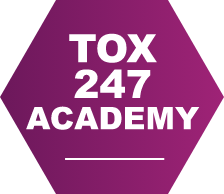 The TOX247 Academy of Workplace Substance Management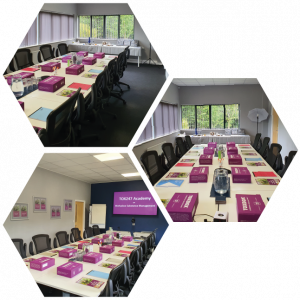 The TOX247 Academy requires all students to have at least a level 2 education in order to enrol in any of our courses. Enrolment will be monthly for all courses. All TOX247 Academy courses are supported by our own self-published and self-distributed essential reading material, eBooks, video explanations, PowerPoints, workplace problem-based learning examples, quizzes, examinations, 1-2-1s on request, as well as course seminars across a variety of timelines globally.
The Academy itself is part of TOX247 Ltd which provides all testing and analytical support into the global workplace via its recognised Workplace Substance Management Programme (WSMP). All material is delivered via TOX247 Ltd tutors, who have specific and recognised skills that are able to deliver 'Total Workplace Substance Management', analytically as well as academically. Support to each course is also provided by tutors in Forensic Toxicology, Corporate Investigations, Legal, Change Management specialists, appropriately qualified academics, specific profession experts, and our own registered expert witness testimony provision.
The AIM Group is the awarding body for all TOX47 courses. TOX247 Academy is the accredited (61177) centre and author of all course material. The TOX247 Academy is also the assessing and tutorial provider.
About the TOX247 Academy of Workplace Substance Management
Until now there has been no formal qualifications for the general subject of workplace substance management or the building of WSMPs. Professions have operated within limited guidance or skills to deliver the essential level of support for employers. Too many people consider workplace substance management to be a healthcare provision and use healthcare language which does not best reflect the fact a WSMP is required for Corporate Governance, Criminal & Civil legislations, T&Cs of employment, the legal need for an Employee to be Fit for Work and the general workplace compliance needs, regardless of sector.
---
---